Welcome to Glades Middle School
Our team of administrators, teachers and staff is dedicated to ensuring that every student who walks through our doors is provided with a safe and nurturing learning environment in which they can strive to achieve emotional, social, civic and academic growth.
Please take a moment to browse through our website and know about our wonderful school, staff, and activities, as well as the various programs that we offer.
<![if !vml]>
<![endif]>
"Learning can take you anywhere...
Glades Gators adventure awaits!"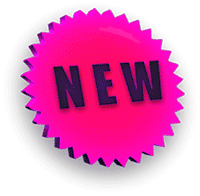 Reporting Cases of COVID-19
Frequently Asked Questions Regarding COVID-19
Glades Parent and Students Presentation Phase II- Reopen Smart and Return Safe- What to Expect at Gator Town


Bell Block Schedule (Phase II & III)
A/B Schedule (Revised 9/30/2020)
Helpful Hints- First Day of School
"Week of Welcome" to Help Families Prepare
Free and Reduced Lunch Information
2020 Back to School Checklist ENG / SP
Statewide Assessments: Q&A New Scores
Distance Digital Learning (March 2020-June 2020)
I Am Homeless - How Do I Get My Economic Stimulus Payment
Project Up-Start COVID-19 INFO
Parent's discretion to purchase our school color shirts from any company or store; however, logo must be purchased from Ibiley at this time.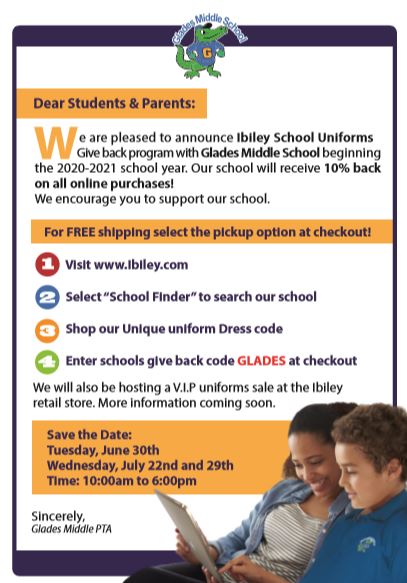 Parent/Student Handbook/Spanish
Addendum to 2020-2021 Parent/Student Handbook Miami-Dade County Public Schools COVID-19 Policies and Procedures for the Schoolhouse Instructional Model
PTSA Uniform Sales & Uniform Policy
NBC BRAG ABOUT YOUR SCHOOL